Sporting News
Spring 2017
Year 3/4 Handball Tournament
At the beginning of March, 2 teams from Year 4 went to Teign School for a handball tournament. One team played really well and came 3rd and the other team won all their matches and won the tournament. This meant that they went through to the area finals at South Dartmoor.
On Wednesday 15th March, the team attended the finals at South Dartmoor. They were really excited but also very nervous. Everyone on the team played together well and were pleased to have got through to the finals against Bradley Barton after winning all the games in their group. In the final, they lost 5-7 but were over the moon to receive silver medals especially when they found out that there were 48 teams that had taken part overall.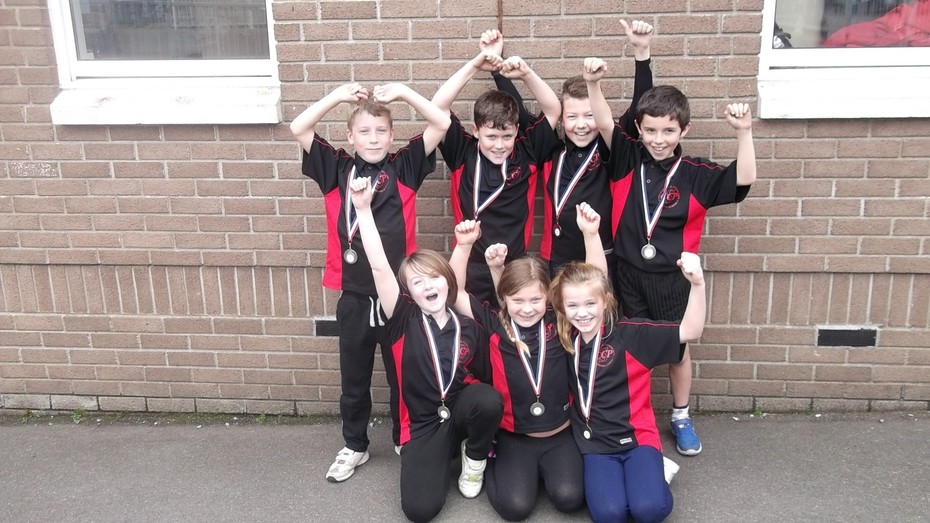 Spring 2016
Gymnastics competiton
During the first week of this half term, some volunteers from Year 3/4 and Year 5/6 took part in a gymnastic competition. They travelled to Teign School and competed against many different schools around this area. They had to do a floor routine which included a cartwheel, forward roll and arabesque. Each person in the team had two goes one for practise and another for the competition. They also had to do a vault routine which included jumping on and off the vault and landing without falling. They came first so will compete in the winter games at the end of term. The Year 3/4's team came third.
Year 5/6 quick stick hockey
This term 9 children from year 5 and 6 went to South Dartmoor and took part in a hockey tournament. There was a friendly and competitive competition. We took part in the competitive, which we were not meant to as some of us had never played hockey before but the friendly was full. Although everyone played their best, it was hard! We drew 2 and lost 2 which put us in 7th/8th place. Then it was the play offs. Our team played Shaldon for 7th or 8th place and we won 3-0. We came home feeling happy that we had done so well in the competitive competition.