Ethos Days
During the year, different groups of children attend Ethos Days across the Diocese. We worship together and become involved in a variety of Christian activities. We bring our ideas back to school to share with our classes. Sometimes we host other schools for Ethos Days and we love being part of this!
For one of our Ethos Days we painted a canvas about 'Giving Thanks' to take back to school as a way of sharing the event with others.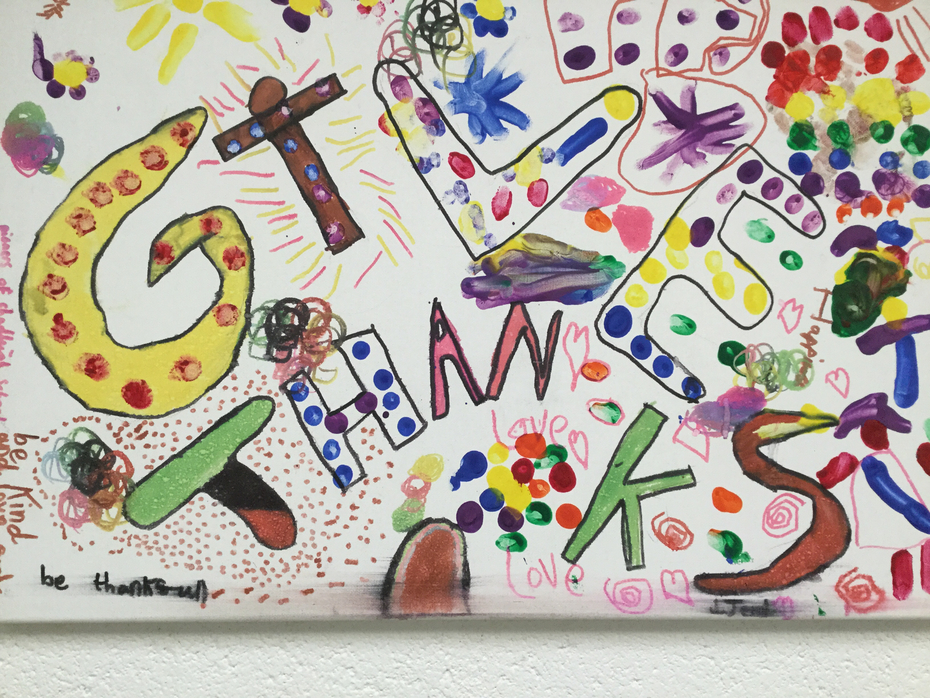 Ethos Day 2019
On 29 March 2019 we hosted an Ethos Day for 5 schools on the theme of Easter.
The day started with collective worship and then in rotating in groups around 6 stations providing an opportunity to reflect on the events of Easter. This was led by Rev'd Eleanor with members of the churches in Chudleigh.
Maren (Youth Worker) organised an Easter egg hunt in the grounds at lunchtime.
The afternoon started with an opportunity to create a collage representing Easter to take back to school. The day ended with collective worship led by Rev'd Paul.