Pre-History Day at Heatree
As part of our current enquiry, 'Who were the greater engineers - the Victorians or the Ancient Britons?', Year 6 spent the day at Heatree experiencing life in the Stone Age and the Bronze Age. We explored a Bronze Age round house, made some Bronze Age food and pottery, built Stone Age shelters, and even hunted wild boar with spears we had made!
Visit From Michael Gorely, Historic England
This afternoon, Year 6 were lucky to have a visit from Michael Gorely from Historic England. Linking to our enquiry, 'Who were the greater engineers - the Victorians or the Ancient Britons?', we thought about famous engineers, identified important inventions in our lives, sequenced great engineering feats, and lots more besides. It was a really thought-provoking and enjoyable session!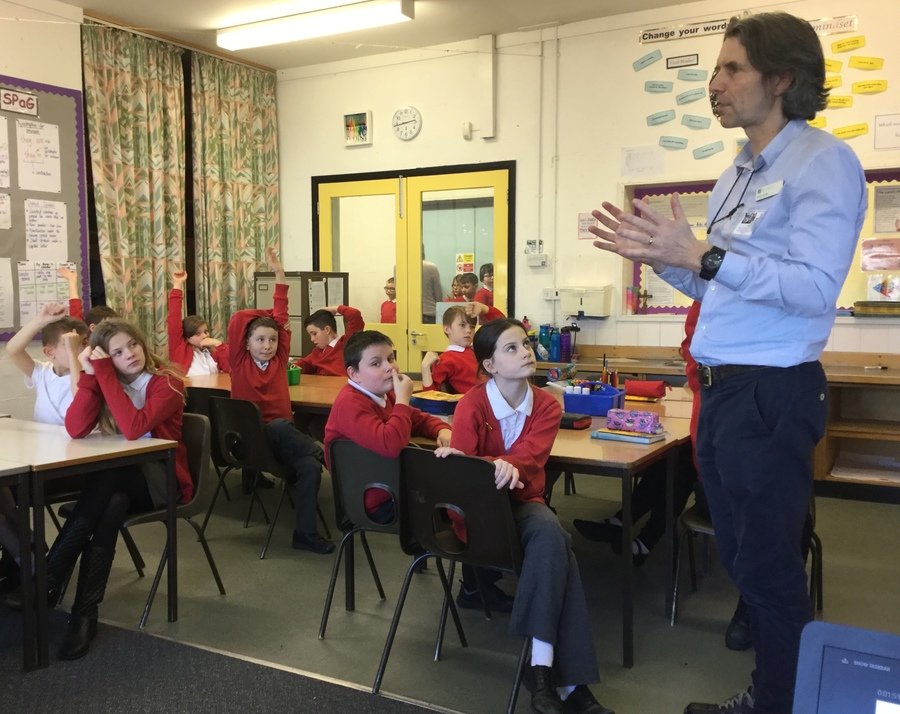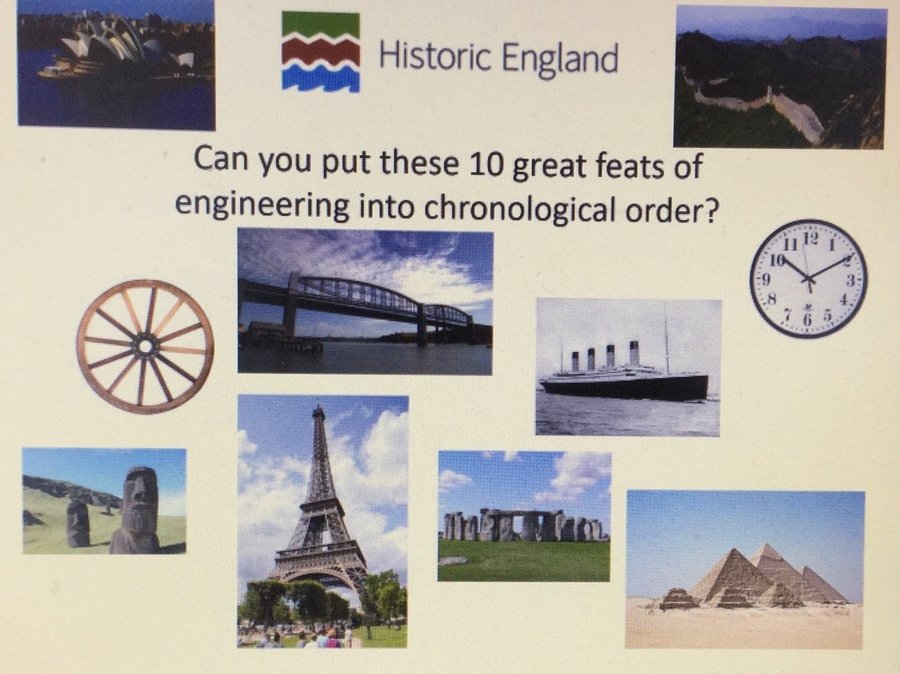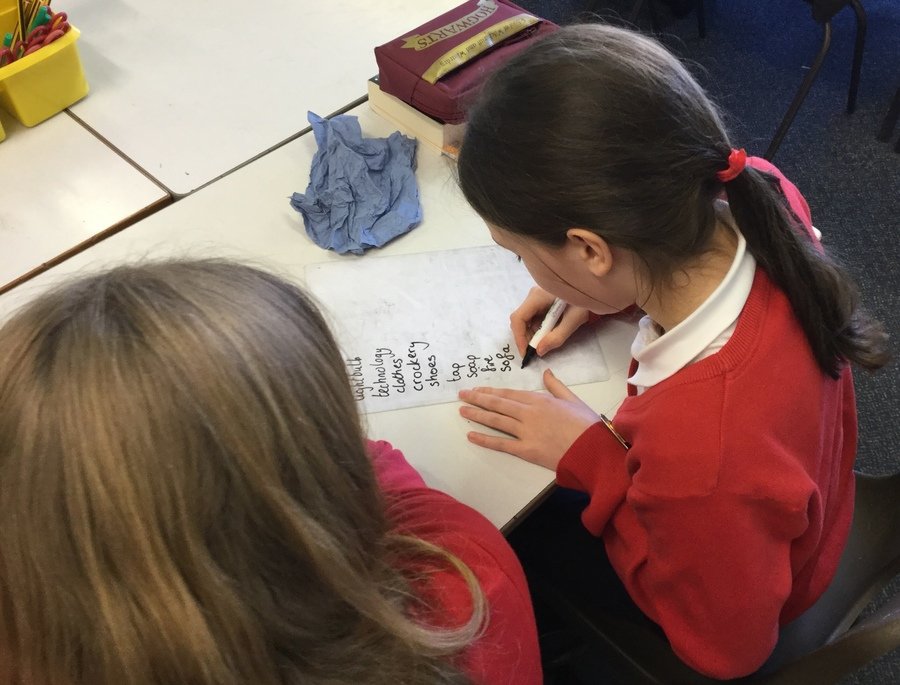 Being a Mathematician - Long Division
As mathematicians, we have started to learn how to divide a multi-digit number by a two-digit number - this is also known as long division. We have shown real growth mindsets with this learning and have really persevered when we have found it challenging!
If you would like to see the method we have been using (or if you would like to have a go yourself!), please follow the link below:
https://www.mathantics.com/section/lesson-video/long-division-with-2-digit-divisors
How Are Lives Saved?
This half term the Year Six enquiry is "How Are Lives Saved?" We launched this exciting project with a First Aid training session with Seonaid Beasley, who is one of our governors and also a First Aid trainer. The children learnt about how to stop bleeding, put someone into the recovery position, help someone who is choking and how to do CPR. They had a great time and have learnt some very important life skills.
As the enquiry progresses, the children will be learning about keeping healthy through healthy eating and exercise as well as looking at the heart and circulation system of the human body. There will also be a visit from a fire fighter where the children will be putting their interviewing skills to the test.
As part of our enquiry on 'How are lives saved?' we invited a someone from the emergency services to talk to us about his experience of saving lives.
We were lucky enough to meet Dave, a firefighter. Dave explained that he was a retained firefighter and that meant he is 'on call' when he is at home. If someone calls the fire brigade, a fire engine and crew are sent out, and wherever Dave is, his pager bleeps and he drives to the emergency. As a class, we had collected a range of questions to ask him about his experience as a fire fighter. One of the questions we asked was, 'What was the funniest emergency you have been involved in?' He told us that it was a road crash. A man had fallen off his motorbike forwards into a hedge and he was shouting for help, but as he had fallen forwards it looked like his bottom was shouting!
We are very grateful to Dave for giving up his spare time to talk to us and for what he does as a firefighter - inspiring us to become firefighters of the future.
Carys and Eve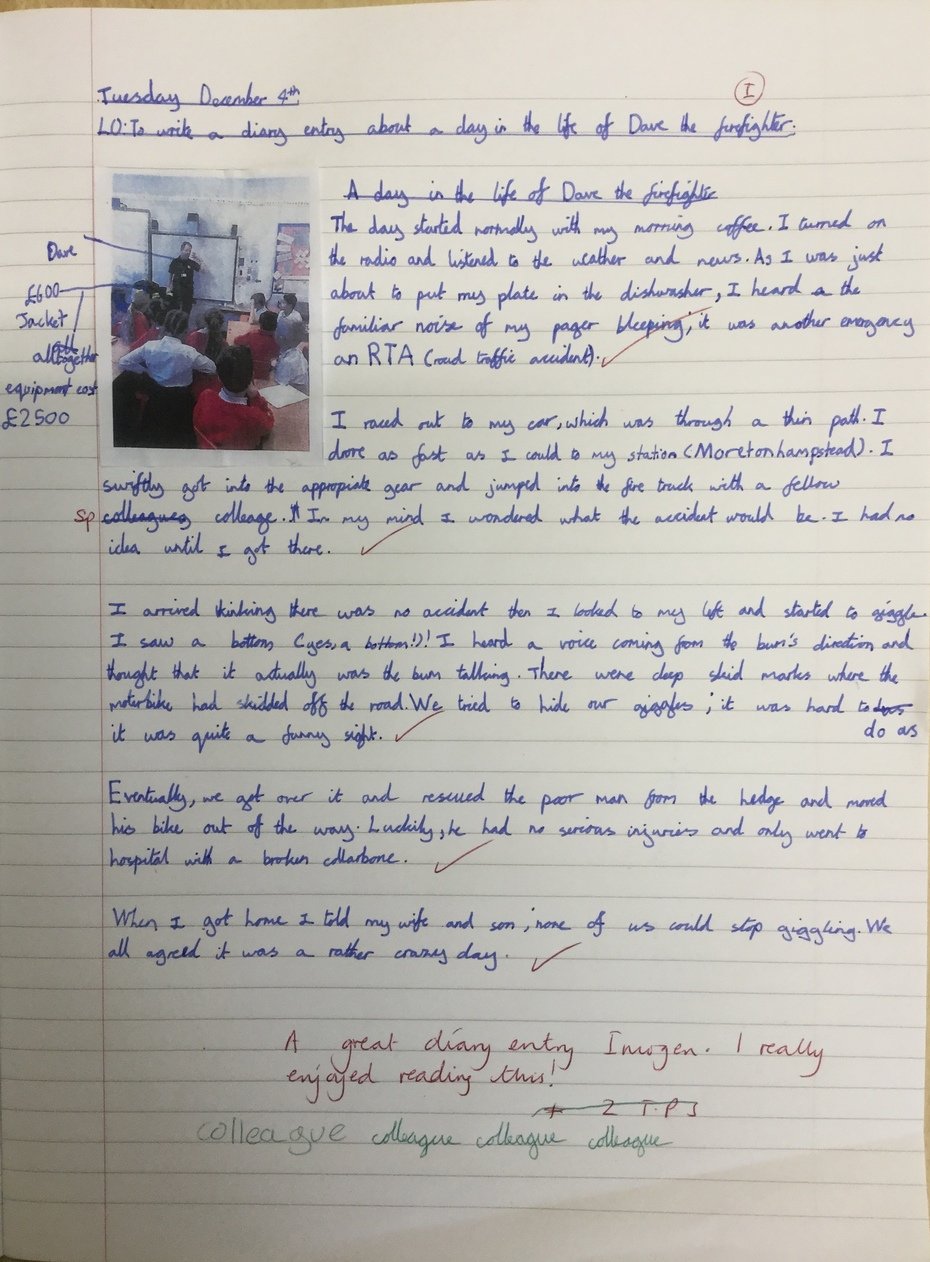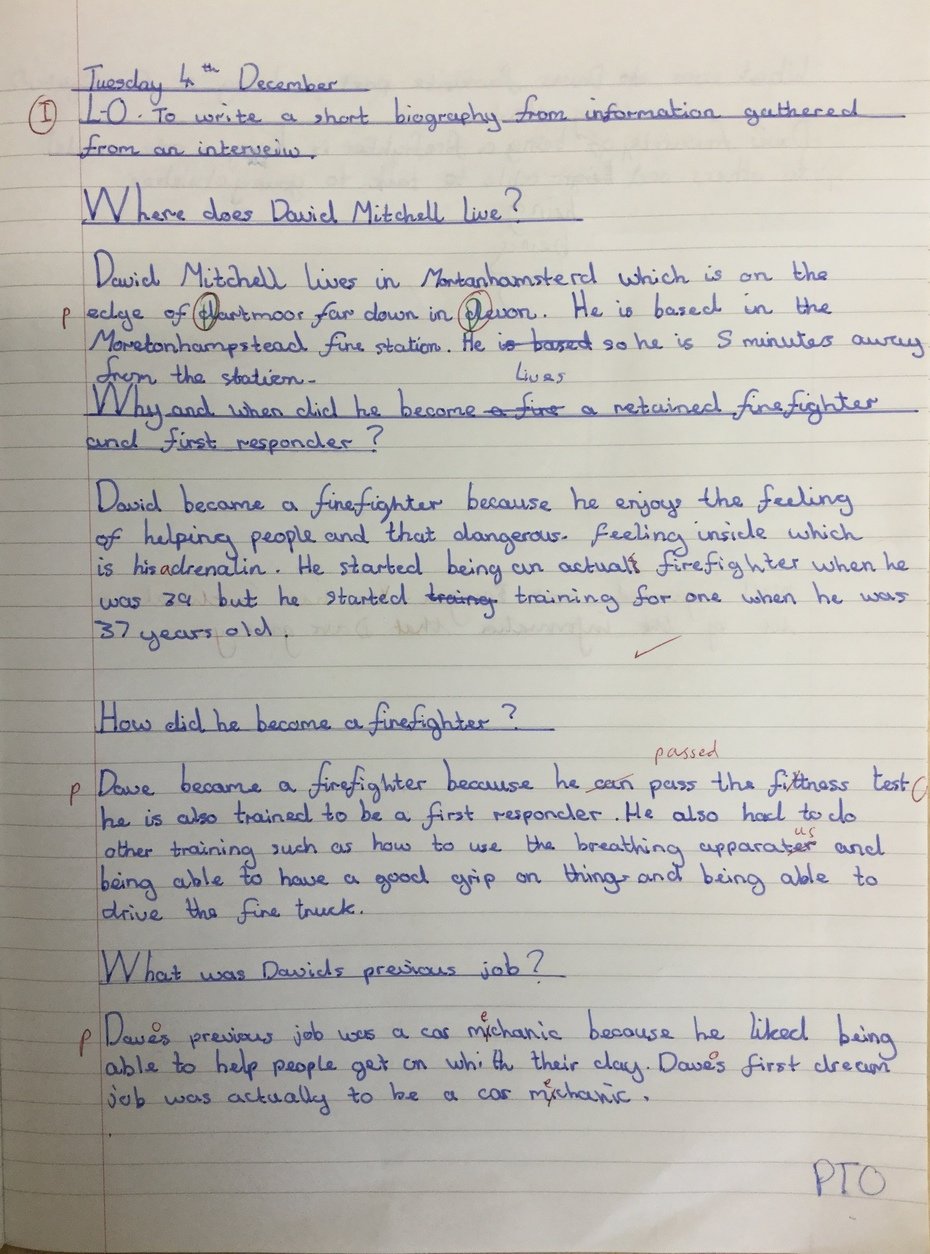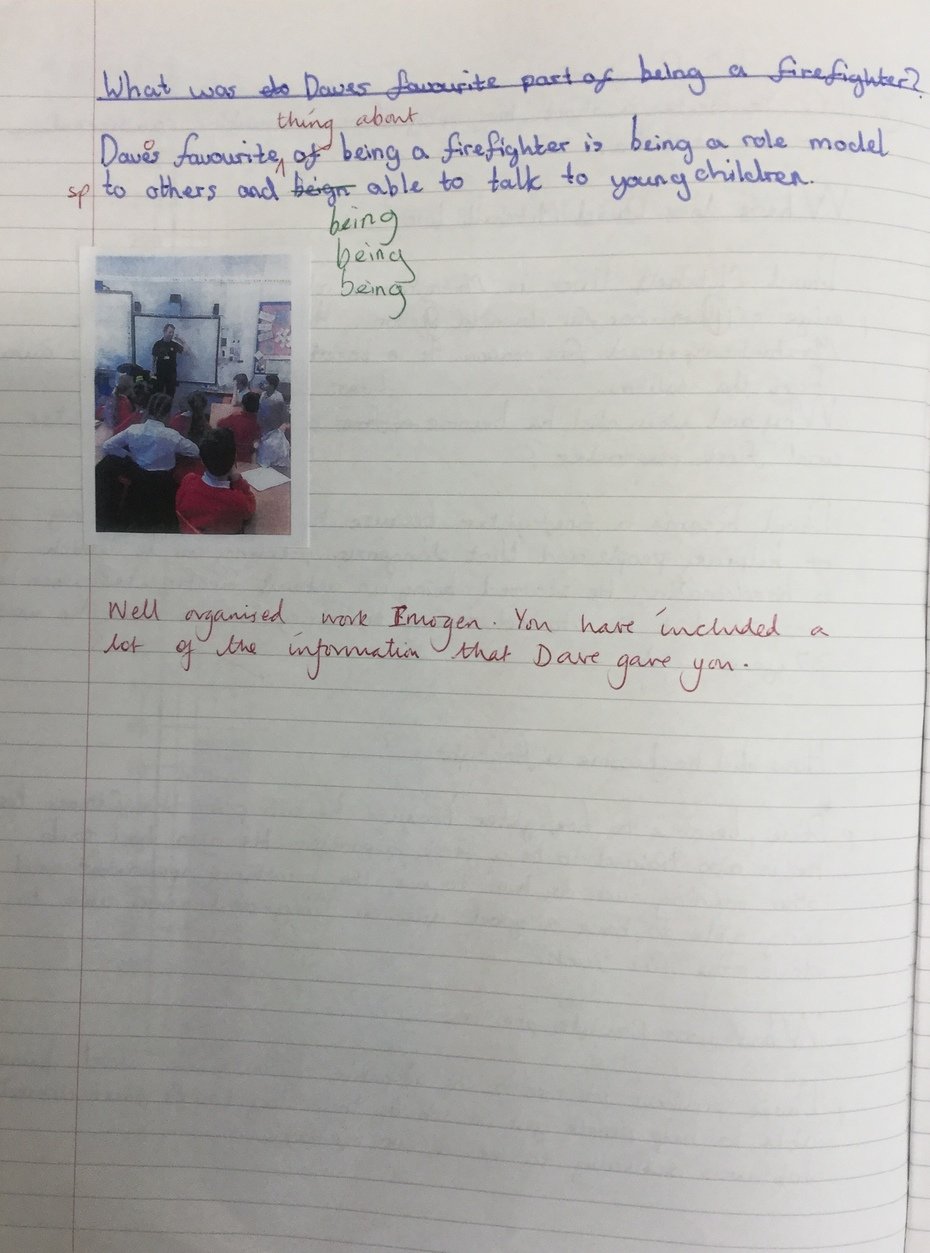 Year 6 visit to Orchard House
On Thursday 13th December Year 6 visited Orchard House to perform a nativity and sing carols for the residents and visitors. We started by singing 'prepare the way for the coming of God. Then Harvey sang Once in Royal David's City and as a class, we sang lots of other carols. It was a really enjoyable experience for us and the people we performed to. Chloe the manager and the visitors to Orchard House said we had made their day! It felt nice to be part of helping the community.
Caleb
Remembrance Day
As part of our Remembrance Day commemorations, Year 5 and Year 6 created a display of poppies. The art work incorporates emotive words which encapsulate the sacrifice that the soldiers made for our country. Year 5 made their poppies by layering paper and adding their chosen word on top. Year 6 made a background of the words and used watercolours to paint the poppies on top.