How can science help in a natural disaster?
One of our enquiries was called 'How can science help in a natural disaster?' When we learnt about Shelter Box, we decided to do something to help homeless people.
We went to Exeter library and found a project, which provides toiletries to homeless people, called 'Soap Means Hope.' We thought that most people take the toiletries that they use for granted, and that if we organised something, we might be able to help them to stay clean.
We wrote a letter to parents, asking if they would kindly donate items like shower gel, soap, sanitary products and toothbrushes and toothpaste. The response that we received blew us away. We were so grateful to receive so much.
We took two big boxes to 'Soap Means Hope' and they were thrilled with our donation.
Although we do not know what our next project is yet, we remain inspired now. As soon as we have an idea, we want to take it to Mrs England to see if our charity work can continue.
Florence and Kieran year 5.
Below is a thank you letter received from Exeter Library.
How do I show what I believe in?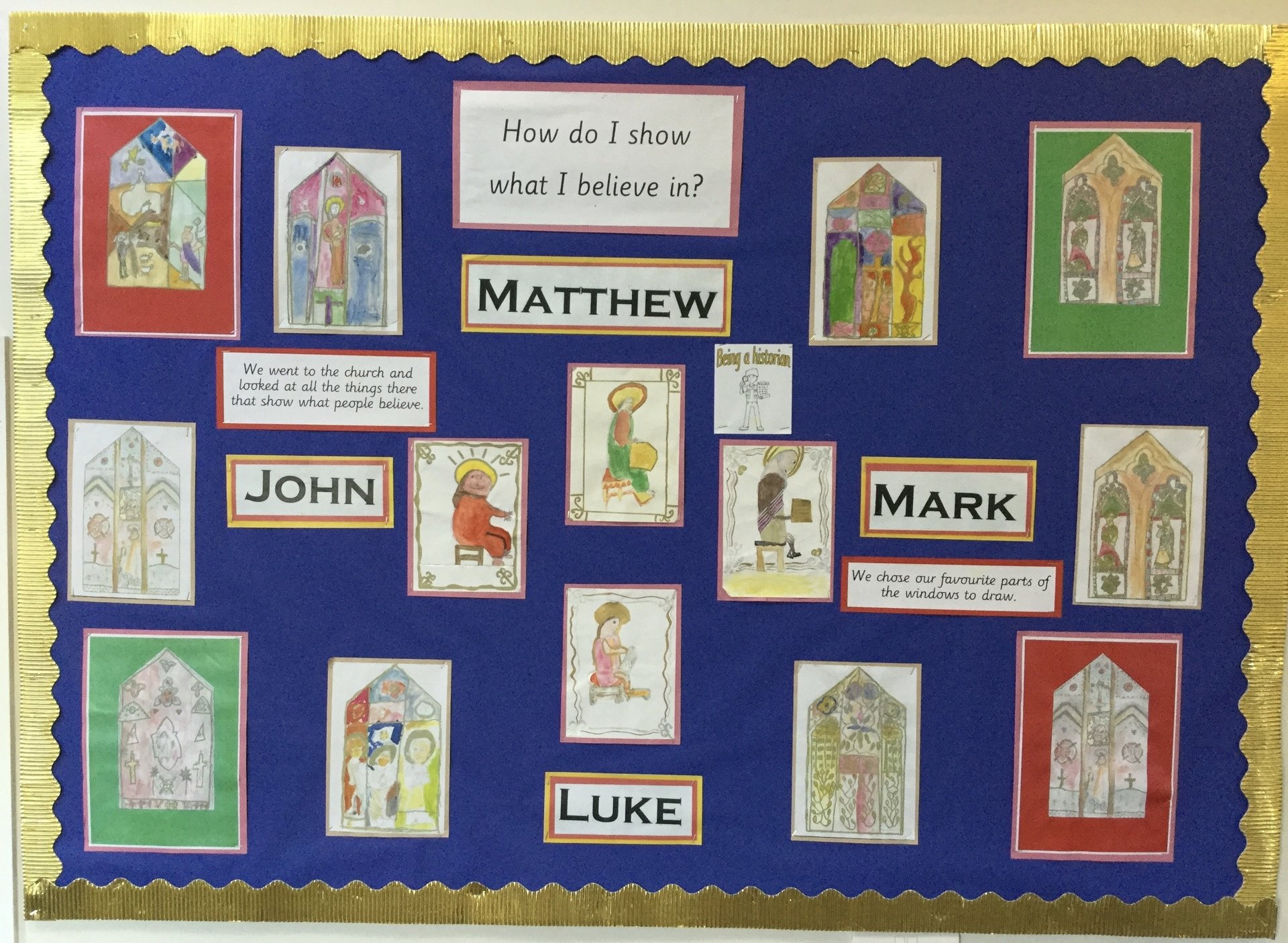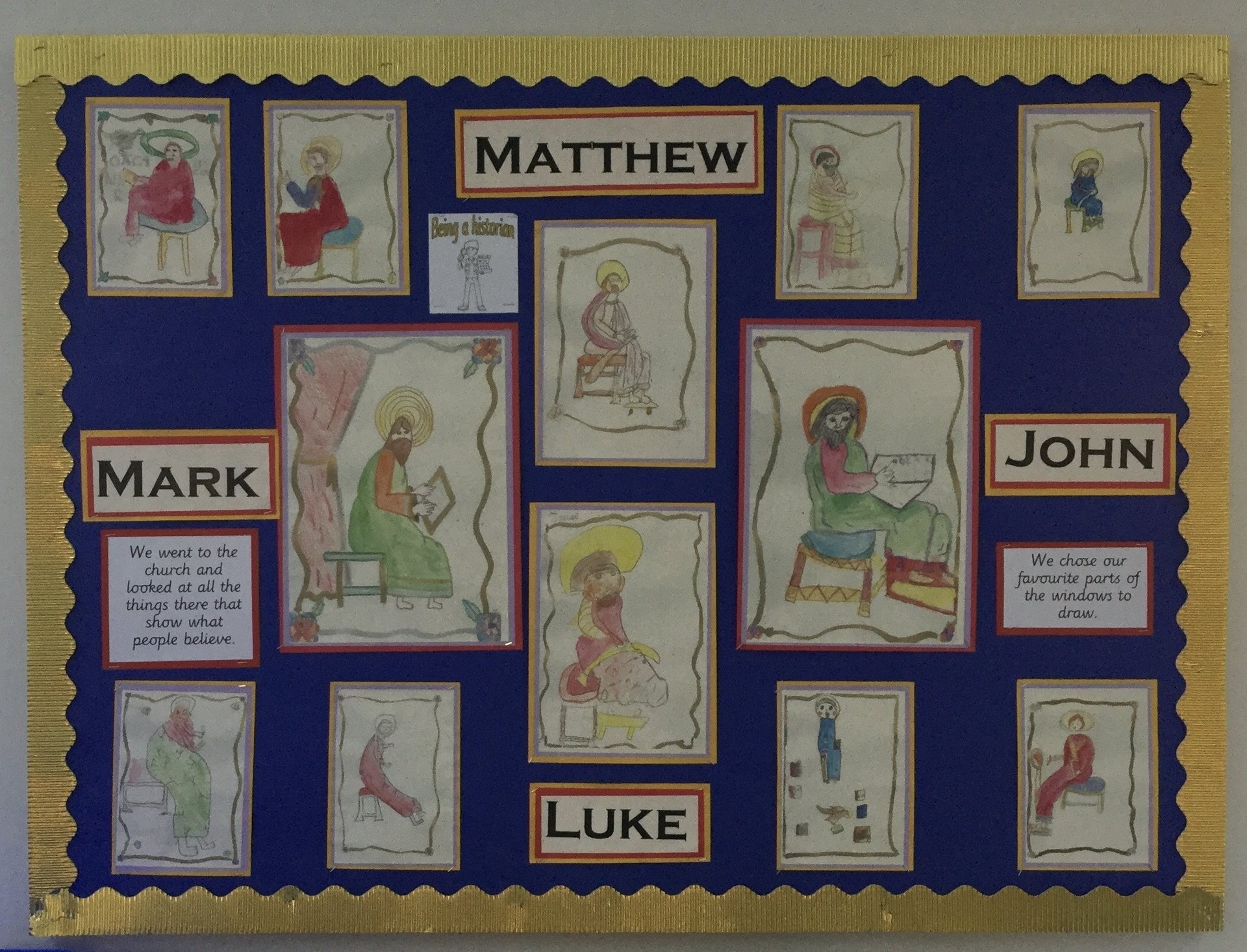 Stained Glass Windows Designed by Year 5