During the week leading up to the Christmas holidays, we made some Christmas biscuits and decorated them.
We also made some Christmas tree decorations using a lolly pop stick and some small sticks. We used a saw to cut the sticks so that they gradually got smaller and glued them to the lolly pop stick using a hot glue gun. We then decorated them with sequins.
What is the difference between noise and sound?
Our end of enquiry challenge was to make a tuned instrument out of recyclable materials. We had to use different joins which we had learnt throughout our enquiry to finish our instrument neatly. We also used saws, an electric drill and hot glue guns to cut and join different materials.
After we had made our instruments, we got into groups to make a band and made up a tune which we performed to the rest of the year group.
Tornadoes
In our Author writer sessions, we watched a video clip from the film 'Cloudy with a chance of Meatballs'. We used this to write the build-up to a story including fronted adverbials. We used some of the powerful vocabulary to write poems about tornadoes too.
Because we enjoyed this so much, we used different painting techniques to create some art work of tornadoes.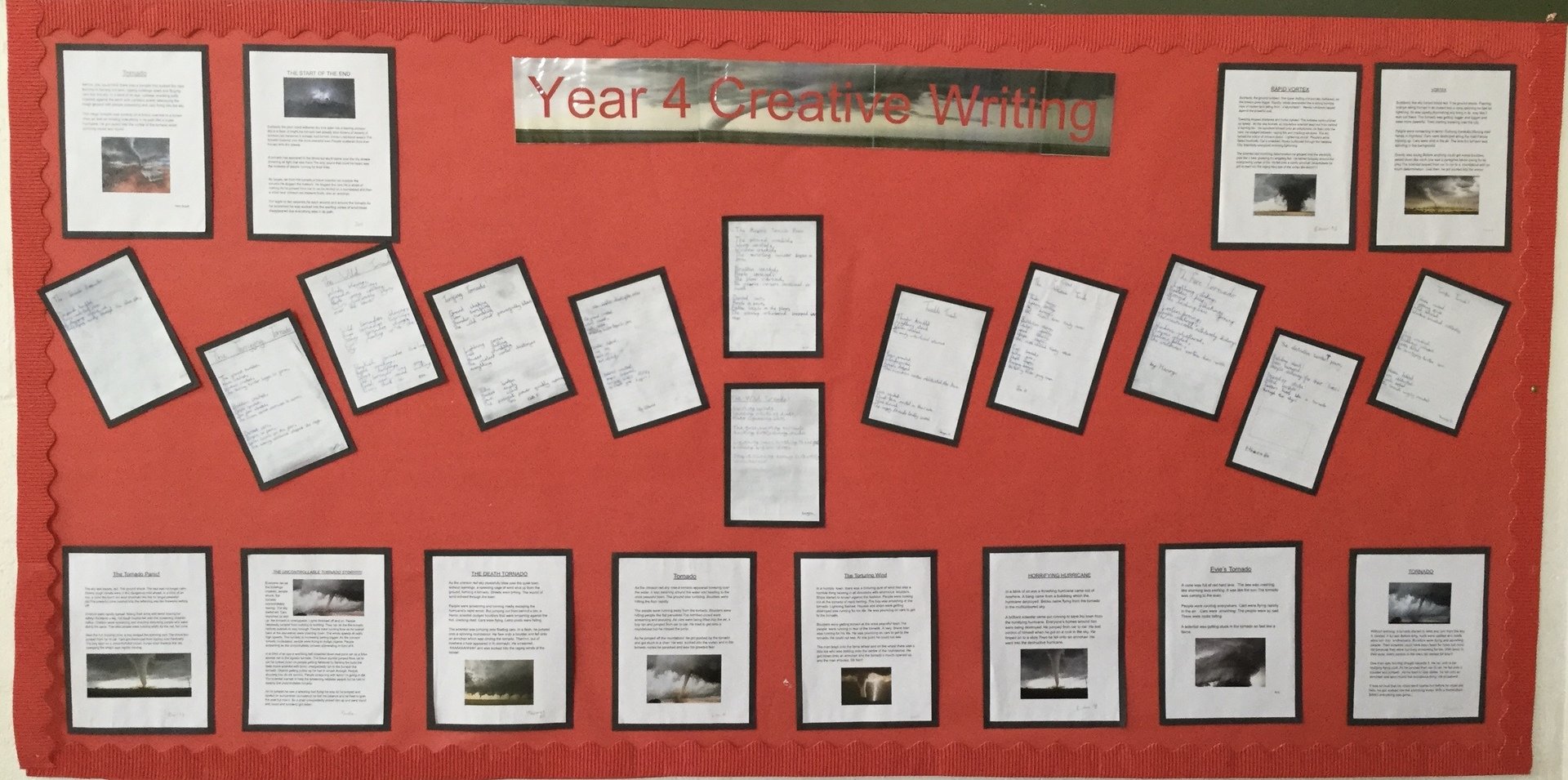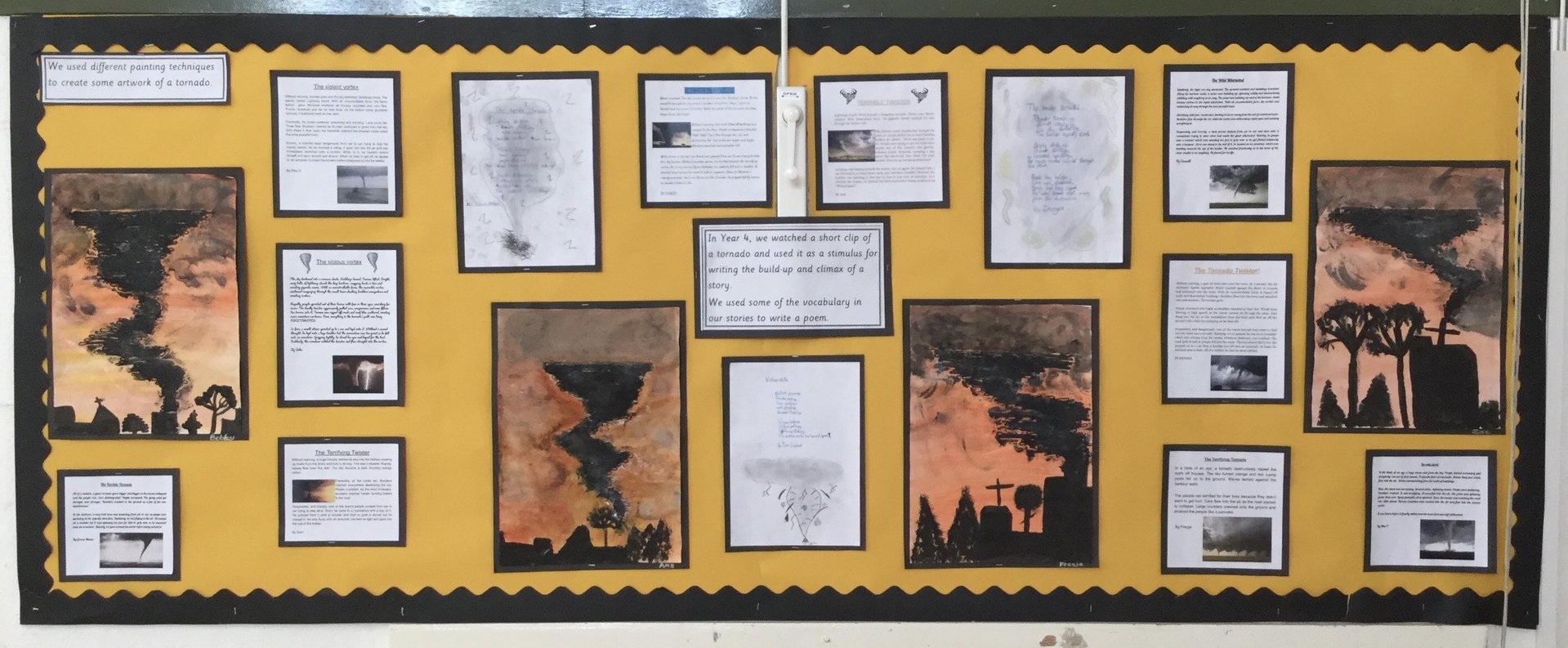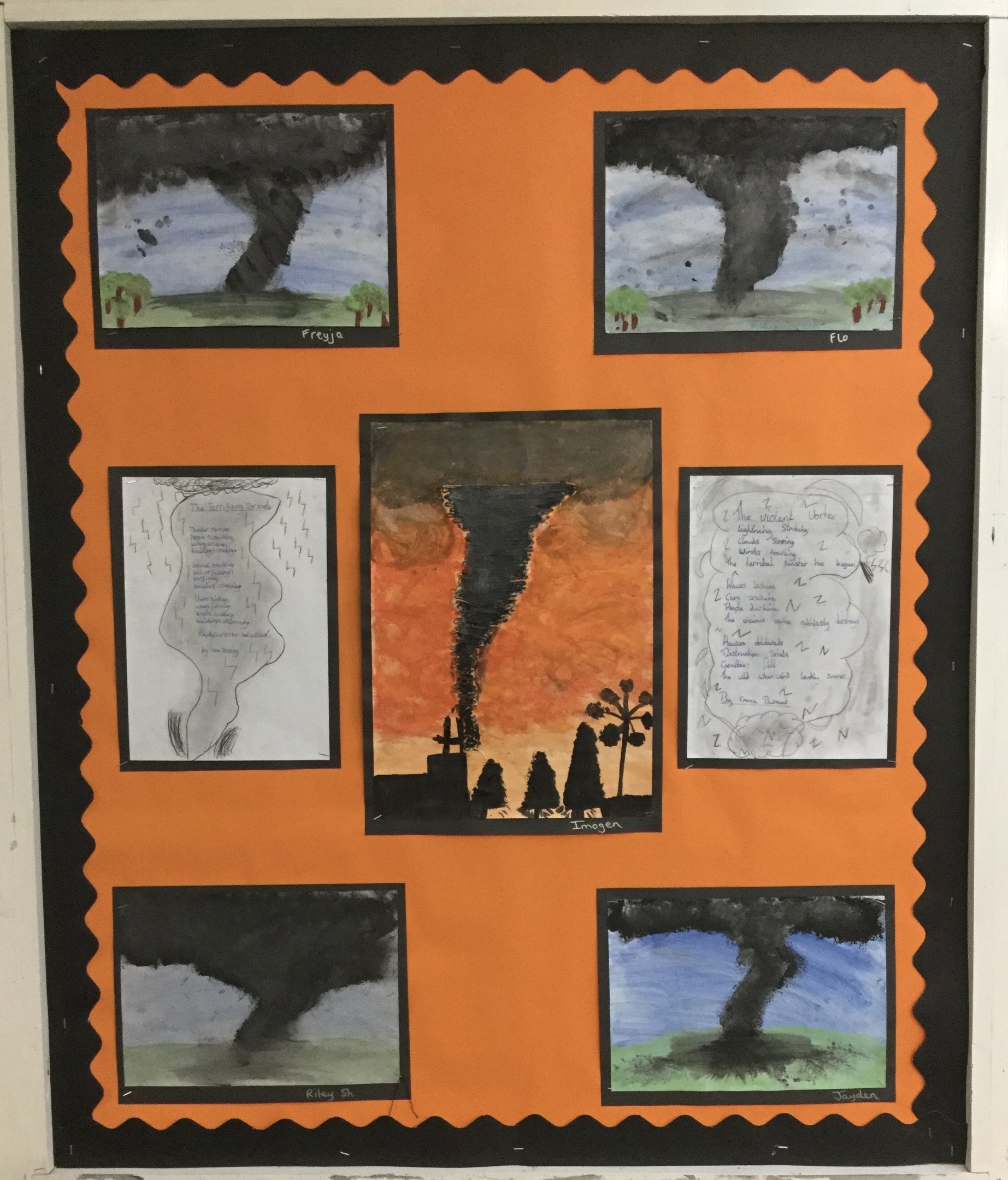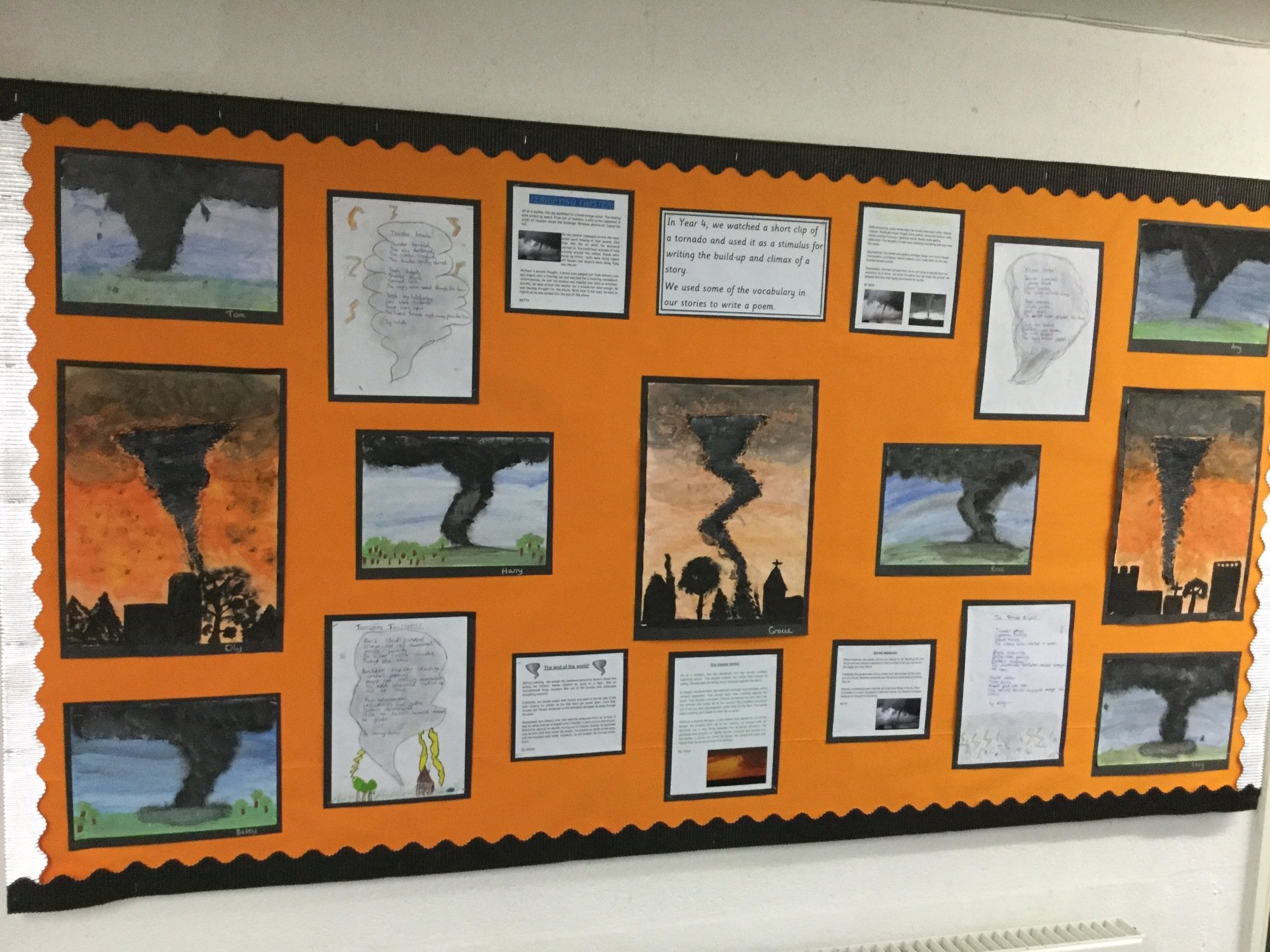 Remembrance Day
During Remembrance Day we thought about the soldiers past and present and shared our thoughts and feelings. We wrote our thoughts and prayers on poppies.

What we like and dislike about the story 'Why?'