Year 4 Spring Term
In the Spring term, our topic in Year 4 is Ancient Greece.
During our topic, we had Julian Surtees come in and do a Lego workshop with us, which was lots of fun! We learnt about water wheels and found out that the Ancient Greeks were the first to use water wheels for powering large machinery. We then worked in groups of three to design, make and test a Lego water wheel.
We all enjoyed our Ancient Greek Week where we got to learn lots of facts about the Ancient Greeks in an interesting way. On the Friday of that week, we all came into School dressed as Ancient Greeks.
Miss Wright's Class Mrs Bushell's Class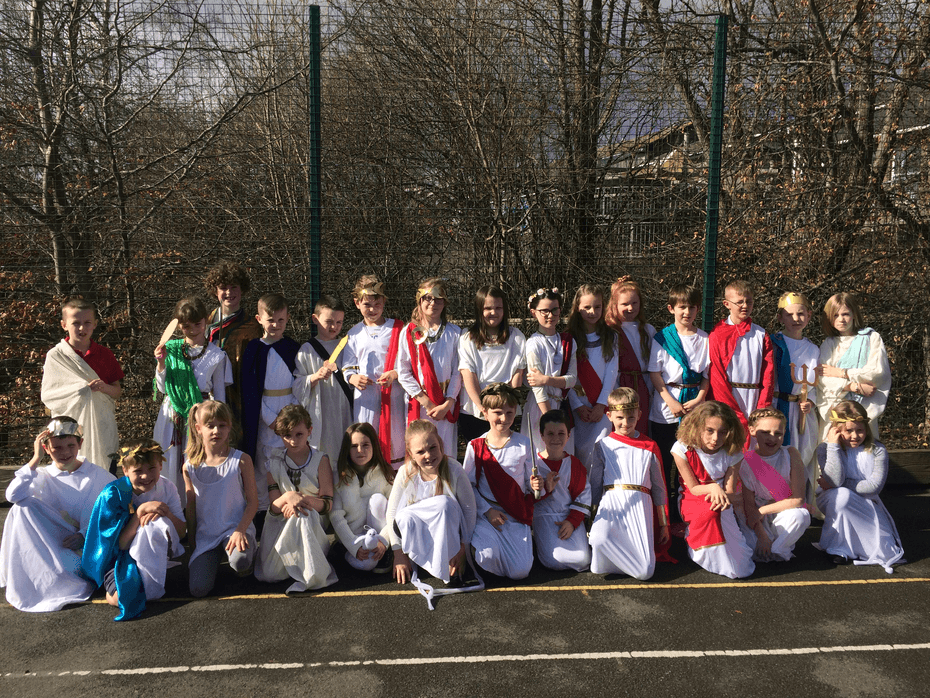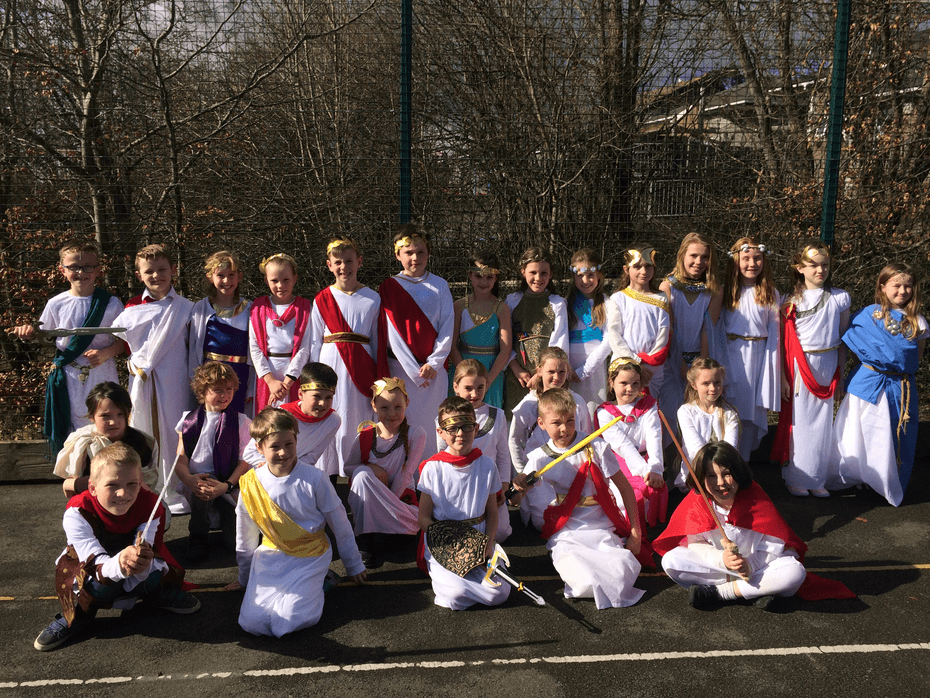 One of the activities we took part in was the Ancient Greek Olympics. The events we did were; shot put, javelin, discus, standing long jump and a sprint. During this time period, ladies were not allowed to take part in the Olympics but the girls in our Year group did.
We also tasted some Greek food, which included; green and black olives, pitta bread, capers, grape juice, figs, chick peas and feta. The grape juice was the most popular and the capers were the least popular.
Science
Our Science topic this half term is changing state. Because Shrove Tuesday was in half term, we made pancakes the week after and discussed whether the mix was a reversible or an irreversible change. We then had pancake races on the playground and tried flipping them.
When we learnt about the Water Cycle, we worked in small groups to write a song or rap to explain the the process using the words; Evaporation,condensation, precipitation and run off.